Fourth Call for Papers:
The AHCT Annual Spanish Golden Age Theater Symposium
April 12–14, 2018, Hilton Garden Inn, El Paso, TX
The NEW EXTENDED DEADLINE for receipt of all submissions (abstracts and graduate student papers) is October 1, 2017
The Association for Hispanic Classical Theater invites submissions for its 2018 Symposium. The conference dates coincide with the world's longest-running Spanish Golden Age theater festival, the Siglo de Oro Drama Festival at the Chamizal National Memorial, April 11–14, 2018. The AHCT provides conference attendees tickets and transportation to and from the Chamizal each evening to attend the plays.
The Association encourages studies on performance aspects of Siglo de Oro plays, though proposals for papers or special sessions on other topics related to Spanish Golden Age theater are welcome. Possible areas of analysis may include, but are not limited to:
Contemporary performances of Golden Age plays
Performances in interesting historical and/or cultural contexts
Music and/or dance in relation to performance of Siglo de Oro plays
The performance history of a play or thematically related plays
Audiences or reception theories in relation to performance
Directors' and/or actors' perspectives on Siglo de Oro plays
Intercultural exchange in the performance of Golden Age plays
Performance elements of Golden Age plays in translation
Costumes, props, lighting, sets, and/or scenery
Golden Age performance and technology or social media
Interactive workshops on performing Golden Age drama
Round table discussions on performance
Performance aspects of dramatic texts
Papers should be 20 minutes in length, and may be delivered in Spanish or English. To submit an abstract, fill out an Abstract Submission Form. If you are a graduate student, after submitting your abstract, please also send your completed ten-page paper in Word to gradsubmissions@comedias.org. This applies to all students, including those who have been invited to be members of panels, whether organized by faculty members or others. Graduate students whose papers are accepted for presentation will be considered for the AHCT Everett W. Hesse Travel Grant. The deadline for receipt of all submissions (abstracts and graduate student papers) is September 1, 2017. Submitters will be notified of their status by November 1, 2017. Further details on the symposium, registration, and lodging will appear here, on the conference webpage, as they become available.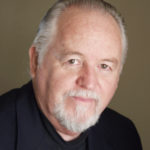 Dakin Matthews: 2018 AHCT Symposium Donald T. Dietz Plenary Speaker, Saturday, April 14, 2018. Dakin Matthews has served as Artistic Director of Andak Stage Company, California Actors Theatre, the Berkeley Shakespeare Festival, and the Antaeus Company, and is an Emeritus Professor of English from California State University, East Bay. An award-winning Shakespearean actor, he is a member of both the Motion Picture and Television Academies, and has appeared in over twenty-five films and two hundred fifty television shows. In recent years, he has acted in numerous Broadway productions. Matthews is also a director, playwright, dramaturge, teacher, and translator. He has completed verse translations of Moreto's Spite for Spite, Tirso's Don Juan, the Trickster of Seville, Ruiz de Alarcón's The Truth Can't Be Trusted, The Proof of the Promise, and The Walls Have Ears, and Lope de Vega's The Capulets and the Montagues. Four of his comedia translations have had professional, award-winning productions. He is currently translating Calderón's La cisma de Inglaterra(1627) into English. In his plenary address at the 2018 AHCT Symposium, he will discuss his most recent work and share his insight and experience as a translator and actor of the Spanish comedia.
Hotel Reservations. The Symposium will once again take place at the Hilton Garden Inn El Paso/ University, 111 West University Avenue, El Paso, 79902. A special conference rate of $115 is available to participants that reserve by March 16, 2018; the rate applies to single/double/triple/ quad rooms, and includes a hot buffet breakfast for up to two people per room (request breakfast coupons at reception desk upon check-in). All rates are subject to a 17.5% tax. Parking is complimentary. The group rate applies Monday, April 9 through Saturday, April 14, 2018. Reservations may be made online at www.elpaso.stayhgi.com (the group rate code is "AHCT"), or by calling the hotel directly at 1-915-351-2121.
AHCT Conference Registration. You must be a member of the AHCT to register for the conference. Current membership dues are $65 (or $120 for two years) for faculty and $55 (or $100 for two years) for retired members and students. The registration fee for the conference for all faculty attendees as well as for graduate students who are reading papers or participating in a special session is $125. A late fee of $50 is assessed if registration is paid after March 1, 2018; if registration is not paid in full by March 15, 2018, the participant will be dropped from the program. Registration includes conference attendance, the AHCT annual banquet, transportation to and from the ChamizalWednesday through Saturday evenings for the Drama Festival, and the Friday evening post-performance reception. (Note: a special registration rate of $40 applies to students who do not present papers or attend the banquet. An additional $25 payable at the time of registration purchases tickets for the banquet. The aforementioned late fee also applies to auditor registration.)