The AHCT Annual Spanish Golden Age Theater Symposium
April 16–18, 2020, Hilton Garden Inn, El Paso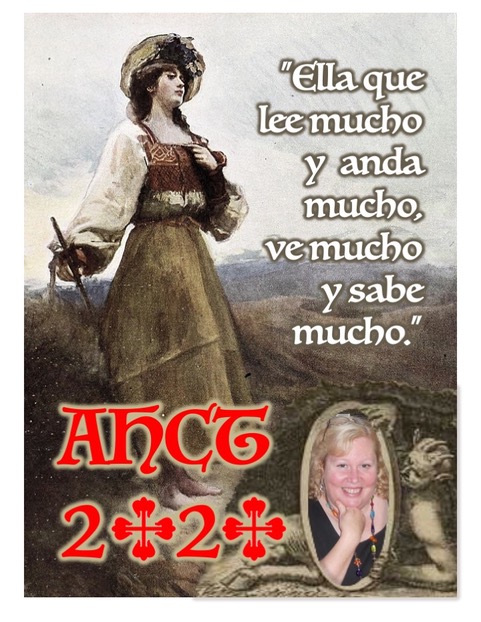 Keynote Speaker: Enrique García Santo-Tomás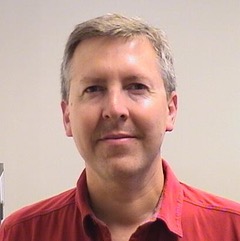 Enrique García Santo-Tomás is the Frank P. Casa Collegiate Professor of Spanish at the University of Michigan, and former Senior Fellow at the Michigan Society of Fellows (2011-2015). He is the author of La creación del 'Fénix': recepción crítica y formación canónica del teatro de Lope de Vega (2000), recipient of the 'Premio Moratín de Ensayo a la Investigación Teatral' (2001); Espacio urbano y creación literaria en el Madrid de Felipe IV (2004), winner of the 'Premio de Investigación Municipal Antonio Maura' (2005); Modernidad bajo sospecha: Salas Barbadillo y la cultura material del siglo XVII (2008); and La musa refractada: literatura y óptica en la España del Barroco (2014, 2015; English translation with the University of Chicago Press, 2017). He is the editor of El teatro del Siglo de Oro ante los espacios de la crítica (2002), Materia crítica: formas de ocio y de consumo en la cultura áurea (2009), and Science on the Stage in Early Modern Spain (2019). He has prepared editions of Lope de Vega's Las bizarrías de Belisa (2004) and Arte nuevo de hacer comedias (2006; 7th edition, 2019); Alonso de Salas Barbadillo's La hija de Celestina (2008) and Don Diego de noche (2013); Tirso de Molina's Don Gil de las calzas verdes (2009; 7th edition, 2019) and Amar por arte mayor (2015); and of Francisco Santos' Día y noche de Madrid (2017). He is the recipient of a Guggenheim Fellowship (2007), and of the 46th 'William Riley Parker Prize for an Outstanding Article in PMLA' (2009), among other honors.
Symposium Details
The Symposium dates are April 16-18, 2020, set to coincide with the 45 th Annual Siglo de Oro Theater Festival at the Chamizal National Memorial. Presenters are limited to 20 minutes for traditional reading/presentation (with an additional 10 minutes for dialogue) or to 10 minutes reading/presentation, only if you chose the option to present on Friday. There is no additional "buffer" time allotted for set-up/take-down of technology, so those incorporating technology into their sessions will need to adjust accordingly.
The tentative Symposium schedule, including session and presentation times, will be e-mailed to you as soon as it becomes available, and will also be posted to this page.
For information and updates on the plays to be performed at the Siglo de Oro Festival, please check (http://www.los-paisanos-chamizal.com/about-the-festival.html). The AHCT Symposium's activities will begin with sponsored bus transportation to the Chamizal Theatre for the performance on Wednesday evening (April 15), followed by a roundtable discussion with the play's actors/director. Our Symposium sessions will be scheduled between the morning of Thursday April 16 and the afternoon of Saturday April 18. The Symposium ends with a Saturday banquet, evening performance, and roundtable discussion.
The Symposium will once again take place at the Hilton Garden Inn El Paso/ University, 111 West University Avenue, El Paso, 79902. A special conference rate of $119 is available to participants that reserve by March 13, 2020; the rate applies to single/double/triple/quad rooms, and includes a hot buffet breakfast for up to two people per room (request breakfast coupons at reception desk upon check-in). All rates are subject to a 17.5% tax. Parking is complimentary. The group rate applies on Tuesday, April 14, 2020 (checking in) through Monday, April 20, 2020 (departing). Reservations may be made online at www.elpaso.stayhgi.com (the group rate code is "AHCT20"), or by calling the hotel directly at 1-915-351-2121. (Rooms that have not been reserved by the cutoff date will be released and the best rate available will apply.)
You must be a member of the AHCT to register for the conference. Current membership dues are $65 (or $120 for two years) for faculty and $55 (or $100 for two years) for retired members and students. The registration fee for the conference for all faculty attendees as well as for graduate students who are reading papers or participating in a special session is $125. A late fee of $50 is assessed if registration is paid after March 1, 2020; if registration is not paid in full by March 15, 2020, the participant will be dropped from the program.
Registration includes conference attendance, the AHCT annual banquet, transportation to and from the Chamizal Wednesday through Saturday evenings for the Drama Festival, and the Friday evening post-performance reception. (Note: a special registration rate of $40 applies to students who do not present papers or attend the banquet. An additional $25 payable at the time of registration purchases tickets for the banquet. The aforementioned late fee also applies to auditor registration.) To register use the Paypal button at the top of this page in the right-hand column.
Please view the AHCT's Professional Ethics Statement at: http://www.wordpress.comedias.org/conferences/. All AHCT Symposium participants are expected to be familiar with this statement, and to abide by it.