The AHCT Annual Spanish Golden Age Theater Symposium
April 20–22, 2017
Hilton Garden Inn, El Paso
The 2017 AHCT Spanish Golden Age Theater Symposium will take place April 20–22 in El Paso, Texas. These dates coincide with the Siglo de Oro Spanish Theater Festival at the Chamizal National Memorial, April 19–22, 2017. Sessions will begin Thursday morning, April 20, and end Saturday afternoon, April 22. The meeting of the officers of the AHCT will take place Wednesday, April 19, from 9:00 a.m.–12 noon, with the meeting of the Board of Directors to follow, from 1:30–5:00 p.m.
Donald Dietz Lecture:  Barbara Fuchs (UCLA)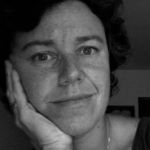 Trained as a comparatist (English, Spanish, French, Italian), Prof. Fuchs works on European cultural production from the late fifteenth through the seventeenth centuries, with a special emphasis on literature and empire, and on theater and performance in transnational contexts. She directs the UCLA Working Group on the Comedia in Translation and Performance and its "Diversifying the Classics" initiative (http://diversifyingtheclassics.humanities.ucla.edu/). Before UCLA, Professor Fuchs taught at the University of Washington and the University of Pennsylvania. During 2006-2007, she held a Guggenheim Fellowship for her project on "Moorishness" and the conflictive construction of Spain (Exotic Nation, Penn Press 2009). She is also one of the editors for the Norton Anthology of World Literature (2012) and the Norton Anthology of Western Literature (2014). Her recent books include The Poetics of Piracy (Penn Press 2013), a study of the occlusion of Spain in English literary history; Representing Imperial Rivalries in the Early Modern Mediterranean, a collection of essays co-edited with Emily Weissbourd (Toronto 2015); and Women and Servants, a translation of the newly rediscovered Lope de Vega play Mujeres y criados (Juan de la Cuesta, 2016). Current projects include a study on the picaresque and the limits of Spain, a Norton Critical Edition of Spanish Golden Age theater, and a bilingual anthology of monologues from Hispanic classical drama. Professor Fuchs is a past editor of Hispanic Review and a member of UCLA's Department of English.
Hotel Reservations. The Symposium will once again take place at the Hilton Garden Inn El Paso/ University, 111 West University Avenue, El Paso, 79902. A special conference rate of $115 is available to participants that reserve by March 16, 2017; the rate applies to single/double/triple/quad rooms, and includes a hot buffet breakfast for up to two people per room. All rates are subject to a 17.5% tax. Parking is complimentary. The group rate applies Sunday, April 16 through Saturday, April 22, 2017. Reservations may be made online at www.elpaso.stayhgi.com (the group rate code is AHCT), or by calling the hotel directly at 1-915-351- 2121. (Rooms that have not been reserved by the cutoff date will be released and the best rate available will apply.)
AHCT Conference Registration. You must be a member of the AHCT to register for the conference. Current membership dues are $65 (or $120 for two years) for faculty and $55 (or $100 for two years) for retired members and students. The registration fee for the conference for all faculty attendees as well as for graduate students who are reading papers or participating in a special session is $125. A late fee of $50 is assessed if registration is paid after March 9, 2017; if registration is not paid in full by March 23, 2017, the participant will be dropped from the program.
Registration includes conference attendance, the AHCT annual banquet, transportation to and from the Chamizal Wednesday through Saturday evenings for the Drama Festival, and the Friday Evening Post-Performance Reception. (Note: a special registration rate of $40 applies to students who do not present papers or attend the banquet. An additional $25 payable at the time of registration purchases tickets for the banquet. The aforementioned late fee also applies to auditor registration.)
To join AHCT or to renew your membership, visit our Membership page (Clicking this link will open a new window or tab).
Conference Updates. Further details regarding the symposium will appear on this page as they become available. For special inquiries, please contact the AHCT Conference Director, Darci Strother, at strother@csusm.edu.